welcome
Mindscape Entertainment has been a full service Disc Jockey Company since 1995 and has provided professional entertainment services for diverse cultures throughout Los Angeles, Orange, Ventura, Riverside & San Bernardino Counties.  Our ultimate goal is to satisfy every client and exceed their expectations, which is done by hard work and preparation.
Mindscape Entertainment has the experience for any event.  M.E. are well dressed and properly attired for that special occasion.  Our positive attitudes and pleasant personalities will bring enthusiasm to any affair.  Furthermore, M.E. will take the time to plan and organize the festivities for you.
Mindscape Entertainment is experienced in researching and developing special programs, which will delight you and your group and deliver the type of entertainment to make your event a success.
Mindscape Entertainment would like to schedule a personal consultation with you or your committee prior to your event to discuss various musical arrangements and formats to make your event memorable.
THANK YOU
FOR VISITING OUR WEBSITE
testimonials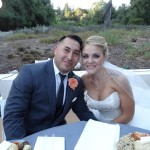 - Nick & Michelle De Leon -
"Hi Steve, we had a wonderful time! Thank you, everything was great!"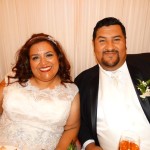 - Liz & Ralph Bahena -
"Steve. Just wanted to thank you again for doing an outstanding job as our DJ and MC. We are both listening to the music cd now and it's getting me all sentimental again. Have a wonderful night and I hope to do business with you again."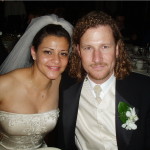 -Blanca & Danny Varney –
"Thank you for making our night a special one. You told me to relax and because of your amazing work I was able to enjoy my night! Thank you."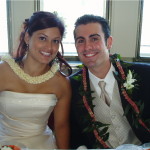 -Aimmee & Jeff Bastian –
"Everyone was really impressed at how you kept everyone on the dance floor! We had only great compliments on how great the "DJ" was. We really want to thank you for helping us make our special day an even greater one. Thank you, Thank you!"
- Sandra and David Arvizu -
"Steve held himself to the highest of standards and exceeded our expectations with his professionalism. His attention to detail and experience were valuable when planning and organizing our wedding. Steve was able to listen to our ideas and with his knowledge he created a wedding itinerary and musical playlist that made our wedding enjoyable. Steve is someone that we have highly recommended to family and friends that have been equally pleased with his talents."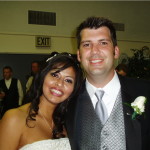 -Dan & Melina Kolacia -
"Just want to add that you did a wonderful job. When we got back from the honeymoon one of the most asked questions was who was our DJ. Everyone liked the selection of music you played and how you kept the dance floor hopping. It was especially funny how you gave out the centerpieces. And on the way to Florida and on the boat Melina listened to her CD every chance she got. My own appreciation with everything you did. You were on top of everything and we had no worries. Thank you, our nerves were all over the place that day, and the day turned out great, I know Melina had a wonderful time and everyone we spoke to had a good time. It was exactly what we wanted. I was impressed myself with how you were able to take over. I think I only spoke to you twice and that was on a little request Melina made and the other was to see if you wanted a beer. I heard so many horror stories and went to a couple of weddings where there was a total disconnect between everyone and the DJ. We did not have that at our wedding. We were on cruise control. Good work. We have been telling everyone about your services so hopefully you can get a couple of referrals from us."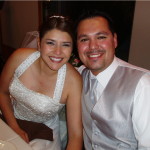 -David & Monica Ponce –
"Hi Steve, David and I just wanted to express how much we appreciated your services on our wedding day. You set the tone for a fun and memorable wedding and you kept us informed, on schedule and most importantly you made sure we ate dinner :- ) . We received numerous compliments on what a great reception we had thrown and how everyone had a great time. A great reception was possible because of your outstanding work and we have already recommended your services to others who are searching for a dependable, technically advanced and very cool DJ, but besides all that your humor and friendliness was beyond everyone we worked with in our wedding planning."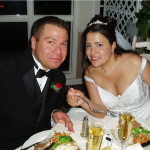 - Ray & Rosanna Medina -
"We were EXTREMELY satisfied with the services Mindscape Entertainment provided for our wedding. All of our guests (young and old) commented on how great the music was and how there was something for everyone to dance to. Steve was on time, professional and really came thru for us on our special day. You know your DJ is good when your grandma is out dancing with your great uncle! We highly recommend Steve for your next special event."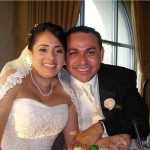 - Andrew & Lilian Amavisca -
"From the first meeting to our wedding day Steve got to know us and made us feel so comfortable. With so much going on during our wedding day it was so nice to have Steve there to lead the reception. While he is an outstanding DJ, his organization and overall professionalism allowed us to relax and truly enjoy our day. We love our wedding CD he gave out, a nice touch to remember our day." Thank you.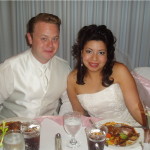 -Sandra Mendoza-Daly and Justin Daly -
"Steve was such a hit! When we were running late, he handled the photographer and other staff. He was willing to play music he didn't have in his library, which is HUGE. Our guests had a blast playing games he MC'd in which the prize was the centerpieces and custom made CDs of our wedding songs. His personal choices were perfect."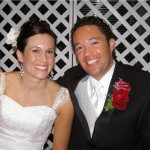 - Nick and Lisa Gonchar -
"The great thing about Steve is that he took the time to listen to what kind of music WE wanted to be played. We met with a lot of DJ's, and a lot of them had their own ideas of what kind of music, the order everything goes, and so on, while not really taking the time to listen to what my wife and I imagined the duties a DJ would portray. Steve took the time to really sit down with us and did an excellent job not only with the music, but with the presentation of everything. I would highly recommend his services."